Only 25 places available. Reserve your spot before it's gone! Don't miss outstanding ONE NIGHT ONLY Pool liner and renovation deals!
Join our event on March 20th, 6:45pm: Steps to a Pool Liner Replacement & Pool Renovation
The exclusive event will not only expose some of the newest concepts hitting the backyard design pallet in 2018 but also offer some outstanding ONE NIGHT ONLY DEALS on the latest Vinyl liner fashions. If you need a pool liner this year, you can't afford to miss this event.
Get the ear of one of the most awarded Backyard design minds in Canada. Rob Pyrz has spent 40 years researching and orchestrating Pools of excellence. Known through the industry for his product knowledge and creativity, spend an h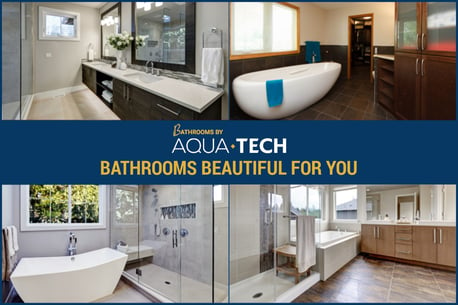 our with Rob going over his '5 Easy Steps for your Backyard Pool Renovation'.
Along with Rob is Aqua-Tech's own Randy Lennartz. As well as hitting them out of the park with his innovation, Randy is an expert in Pool Studio design which allows us to show you 3D images of what your backyard will look like after the renovation. How cool is that?
As space is limited this event is restricted to a 25 people so register now. There will be time for you to ask any and all questions. If you are having your Pool and Backyard renovated by a professional in the next 12 months this session is for you.
Looking forward to seeing you there!
March 20th, 6:45pm. ONE NIGHT ONLY DEALS Register to attend! Only 25 places available!
Pool Reno Event