Receive Pool Liner Pricing
Armed with 1000's of pools in our experience, our team can talk pricing on the first phone call. Fill in the form on this page and a member for our team will reach out to you and be able to discuss pricing shortly.
Did you know our liner's bring industry patented Ultra-Seam technology? This means no ugly liners through your pool. Only beautiful clear water, on a beautiful clear liner backdrop.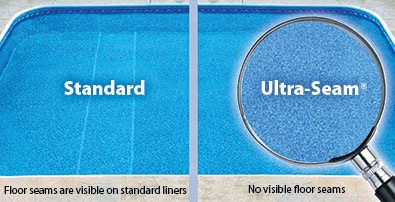 Fill in the form below to receive Pool Liner Pricing
Pool Liner Pricer